Aerial Boom Lifts and Scissor Lifts for Rent
ALL Aerials is the nation's leader in renting boom lifts, scissor lifts, and articulating lifts to businesses in need of quality aerials. ALL Aerials is a proud member of the ALL Family of Companies, which gives you access to the industry's most technologically-advanced inventory of aerials for all your heavy lifting needs. Meanwhile, our national account program makes it simple to work with us on multiple projects at once.

ALL Aerials supports ALL Family branches operating under the ALL, Central, Dawes, and Jeffers names. Whether you need to rent scissor lifts, electric boom lifts, towable boom lifts, or articulating boom lifts, we have the most complete and modern fleet available. We're also stocked with brands you trust: JLG, Genie, Skyjack, MEC, and Hy-Brid Lift.

Want to Know More?
ALL offers rental purchase options so you can apply part of your rental payment toward a final purchase of any electric scissor lift or any other rental aerial.
Our shared equipment program saves time and costs for general contractors and their subcontractors, helping you eliminate redundancy and confusion on jobsites.
We provide our own hauling services with a huge fleet of tractors numbering in the hundreds and trailers numbering in the thousands.
Our skilled technicians help keep rental equipment in top condition and up to OSHA standards.
ALL provides 24/7 service assistance, providing everything from in-field technical support to jobsite analysis to maximize your uptime and help solve problems.
---
Boom Lifts, Scissor Lifts, and Articulating Lifts For Rent
Why Businesses Turn to ALL for Aerial Rentals
As part of the largest privately-owned crane rental and sales enterprise in North America, ALL Aerials has the resources and expertise to support lift planners. The ALL Family has worked alongside the trades for three generations, providing a wide range of businesses with the top-quality aerials and service they deserve.
We Have the Best Selection of Boom Lift Rentals and Other Aerial Equipment
When you need the right aerials for your jobsite, we're here to help. ALL Aerials gives you access to the best-maintained, most technologically advanced rental fleet of boom lifts, scissor lifts, and articulating lifts available in the industry.
Our range of options means that you can invest in a rental solution tailored to your exact lifting requirements and challenges. We offer a wide variety of lifts that are designed for different industries, performance requirements, and more. With 33 branches located through the U.S. and Canada, ALL Aerials helps businesses address their exact lift planning needs across North America.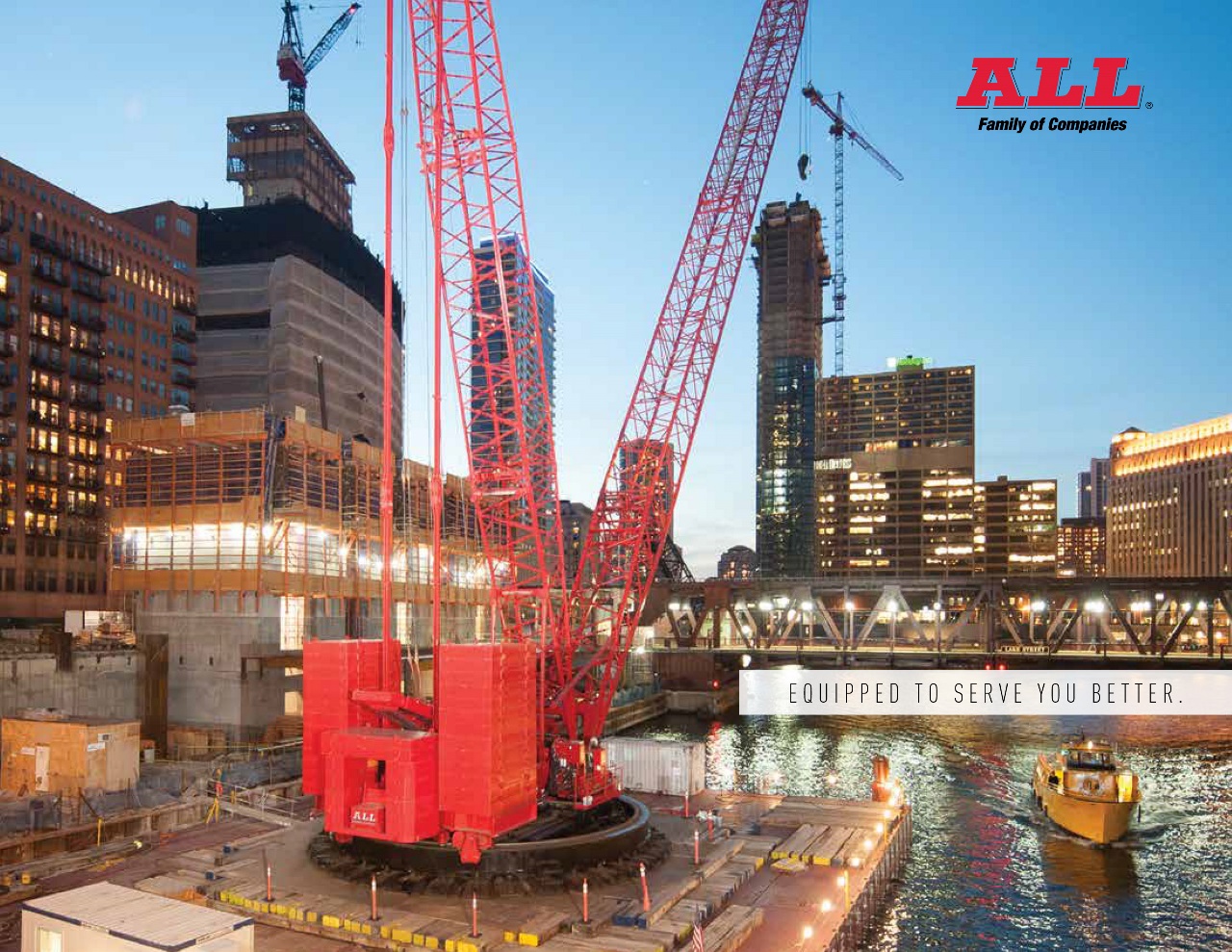 Read the Official
ALL Equipment Guide
Want to know more about the aerials that you need to rent? Take a deep dive into the lift equipment available from ALL. Size up models and capacities, and compare what's available to your applications. We'll do everything we can to make you a well-educated crane buyer.